Although cryptocurrency wallets are starting to become more user-friendly, they can still be confusing for those who are not tech-savvy. If you are looking for how to simplify the process of acquiring and holding different types of cryptocurrencies, an IDO crypto launchpad may be the right solution for you.
This article will show you a list of the top 10 best IDO crypto launchpad for 2022. Our crypto launchpad ranking with a brief overview of the best crypto launchpad projects will help you decide on the best launchpad crypto platform for you. Before we dig in, let's learn what a crypto launchpad is.
What's a Crypto Launchpad?
A typical crypto launchpad is a space that helps startups and enterprises to launch their cryptocurrency or blockchain projects. The launchpad provides the tools, resources, and support to help these organizations succeed.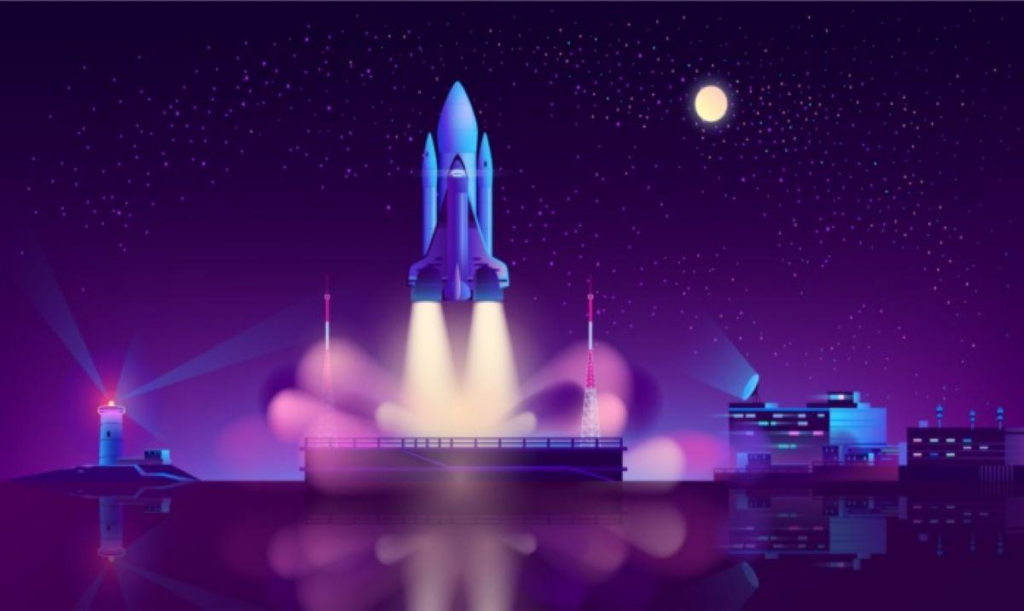 Some of the key benefits of using a crypto launchpad include:
1. Access to a large community of crypto and blockchain enthusiasts
2. Ability to fundraise through token sales
3. Support from experienced professionals
4. Marketing and promotional support
5. Access to a wide range of resources and tools
A crypto launchpad can be a valuable resource if you're looking to launch your cryptocurrency or blockchain project. 
How Do Crypto Launchpads Work?
A crypto launchpad is a space that helps newcomers raise funds and gain quick exposure for their projects. Every Successful crypto launchpad project offers a range of services, including mentorship, marketing, and technical support.
Binance LabsOKEx Accelerator, Huobi Prime, and Bitfinex Pulse are the most popular crypto launchpads. These platforms have helped several successful projects raise millions of dollars and gain a large user base.
Crypto launchpads typically use an application process to select the projects they will support. The selection criteria vary from platform to platform but usually include factors such as the team's experience, the project's feasibility, and the potential market size.
Once a project is selected, the launchpad will provide various services to help the team succeed. The launchpad will also typically invest a certain amount of money in the project.
A crypto launchpad aims to help promising projects succeed and grow the crypto industry. Launchpads can play a significant role in developing the blockchain ecosystem by supporting good teams and providing them with sufficient resources to succeed.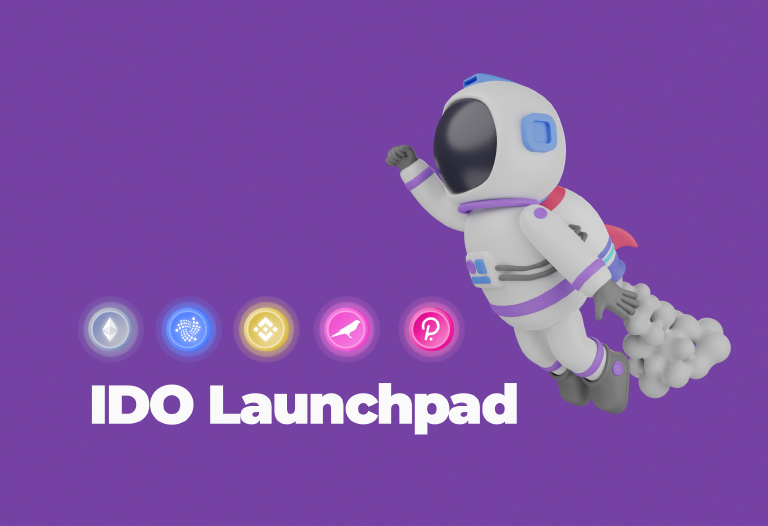 What's the Difference Between IDO and ICO?
There are a few critical differences between ICOs and IDOs. For starters, ICOs tend to be much more established than IDOs. That is because they generally have a more extended history and experience in the space. Consequently, ICOs tend to be better known and more credible than IDOs.
Additionally, ICOs tend to be more heavily regulated than IDOs. ICOs are typically required to comply with securities laws and other regulations. That means ICOs usually have more stringent KYC/AML requirements than IDOs.
Finally, ICOs tend to raise more money than IDOs. That is because they typically have a larger pool of investors and a longer track record.
10 Best Crypto IDO/ICO Launchpads in 2022
Here is a shortlist of the best ten crypto launchpads in 2022 that are considered the best in the market today.
1. Binance Launchpad
Binance is among the most prevalent cryptocurrency exchanges globally and has its token launch platform, Binance Launchpad.
Binance Launchpad is a token launch platform that helps blockchain projects raise funds and gain exposure. The platform uses a lottery system to select participants who will be able to invest in upcoming token sales.
Binance Launchpad has launched some of the most successful ICOs, such as Fetch.AI, Celer Network, and BitTorrent Token.
2. OKEx Launchpad
OKEx is another of the top crypto launchpad projects. It has its token launch called OKEx Launchpad.
OKEx Launchpad is an NFT sale platform that allows blockchain projects to raise funds and connect with a global community of cryptocurrency enthusiasts. OKEx Launchpad offers a simple and convenient way for projects to launch their tokens while providing investors with a secure platform to purchase tokens.
OKEx Launchpad has helped launch successful ICOs such as Harmony, Perlin, and Beam.
3. Huobi Prime
Huobi is a leading global crypto exchange with an ultimate crypto launchpad called Huobi Prime.
Huobi Global launched a crypto trading platform, Huobi Prime, allowing users to sell select digital assets at discounted prices. The launch of Huobi Prime comes as the latest step in the company's efforts to expand its presence in cryptocurrency and offer additional services to its users.
4. KuCoin Spotlight
KuCoin is a leading crypto exchange with its token launch platform, KuCoin Spotlight. Kucoin is a digital asset exchange based in China. The company was instituted in 2013 and has grown to become one of the largest exchanges in the country.
Kucoin offers a wide variety of digital assets to trade, including Bitcoin, Ethereum, Litecoin, and more. The exchange also provides a unique Kucoin Spotlight feature, which allows users to earn rewards for trading certain digital assets. Kucoin is an outstanding option for those looking for a reliable and user-friendly exchange to trade digital assets.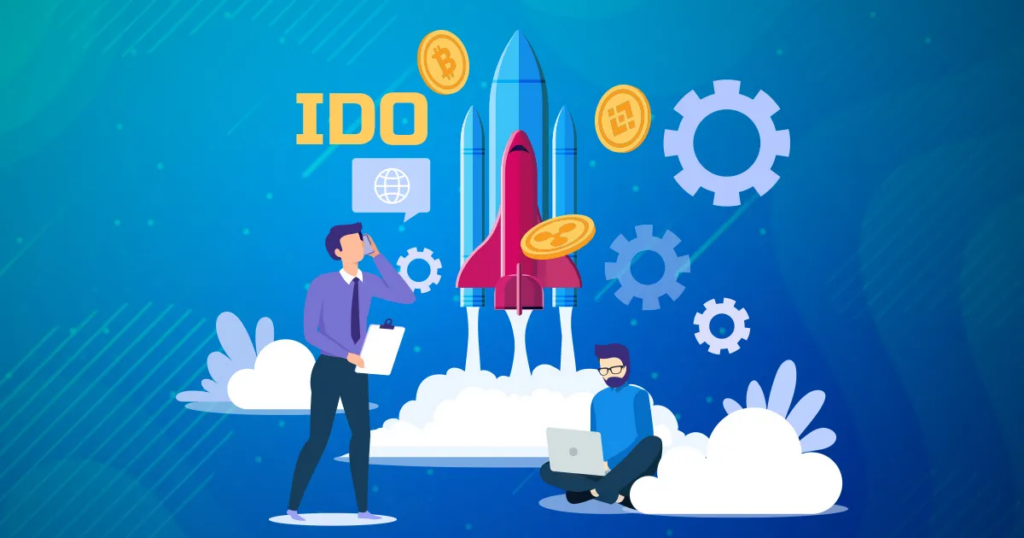 5. Gate.io Launchpad
Gate.io Launchpad is another excellent launchpad for crypto. Using the Gate.io Launchpad, blockchain projects can generate money, get visibility, and develop a following by selling tokens. The platform uses a first-come, first-served mechanism to pick participants for token sales.
Some ICOs launched on Gate.io Launchpad are Fetch.AI, Harmony, and Celer Network.
6. Polkastarter
Polkastarter is a protocol built on the Polkadot network that allows projects to launch token sales safely and decently. The platform uses Polkadot's unique features to enable cross-chain token swaps and prevent whales from manipulating the market.
7. Ethereum Launchpad
The Ethereum launchpad is a new way to launch your cryptocurrency or token. It allows you to create a new currency or token and sell it to the public in an Initial Coin Offering (ICO). The launchpad is powered by the Ethereum blockchain and uses smart contracts to manage the sale of your currency or token.
8. IEO Launchpad
IEO Launchpad is a subsidiary of Binance that focuses on launching Initial Exchange Offerings (IEOs). IEO Launchpad allows projects to launch their tokens on the Binance platform safely and securely.
IEO Launchpad has launched some of the most successful IEOs, such as Fetch.AI, Celer Network, and Harmony One. IEO Launchpad provides a platform for high-quality projects to launch their tokens, giving them access to Binance's large user base and boosting their visibility and credibility.
9. Bibox Starlight Reserve Fund
The Bibox Starlight Reserve Fund is a cryptocurrency exchange-based token launch platform. Notable projects launched on the Bibox Starlight Reserve Fund include GXChain, QASH, and Ankr Network.
10. Bitfinex Token Sales Platform
The Bitfinex Token Sales Platform is another cryptocurrency exchange-based token launch platform. Notable projects launched on the Bitfinex Token Sales Platform include QASH, Ampleforth, and Santiment Network Token.
Bottom Line
As we end this crypto launchpad ranking, it's important to remember that this is only a snapshot of some of the best IDO crypto launchpads available in 2022. Do your research and due diligence before investing in any platform, as there are many factors to consider when choosing an IDO crypto Launchpad.
Other Articles: