Are you looking for the best NFT launchpad to launch your NFT project and don't know where to launch it? Here is a curated list of top NFTs launchpads in 2022 that you should check out. These launchpads in our list are the best for Defi and GameFi projects.
In the crypto world, we all have many opportunities to earn money. And two of the most trending crypto ventures to invest in are GameFi and DeFi projects. NFT launchpads are crowdfunding sites for upcoming nft project. When the project skyrockets, the early investors will see a massive investment gain.
Due to the chance of a massive ROI, there are multiple NFT launchpads. People usually get confused about where they should invest in a project as they have too many options to explore. This blog will cover the top NFTs launchpads for DeFi and GameFi projects.
Related: The Top Ten IDO Crypto Launchpad To Use In 2022
What Is An NFT Launchpad?
NFT launchpads is a place/platform where creators, artists, and organizations can provide presale, mint, or release their projects. With the help of launchpads, creators can raise funds to build, launch projects, or do the marketing of their projects. Launchpads also help creators to reach their projects to the audience.
At first, the creators or artists send their project to the NFT launchpad community with their details about the project. A robust verification is done after sending the project to the community. Then if the community finds the project promising, they will accept the creator's project. Then the community/team will enlist the project on their launchpad and bring an audience for it.
Launching the project via a launchpad such as Pinksale Launchpad helps investors buy the item before it is officially launched and even bargain with the creators.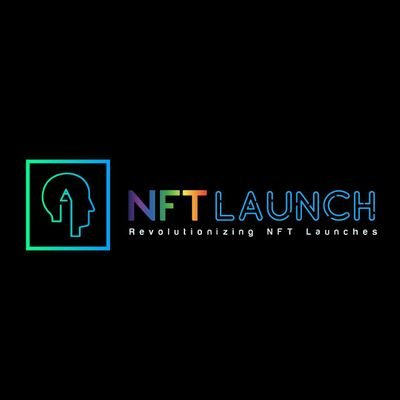 The Top 5 NFT Launchpads in 2022
1. NFTLAUNCH – The pioneering Deflationary NFT Launchpad
NFTlaunch is a platform focusing on marketing launchpads to make them distinctive and well-known. Thus making this platform one of the best NFTs launchpads. The portfolios of the last two launchpads have shown a lot of potentials, and they're taking things to a new level with their attention to detail.
The site also promotes a deflationary marketplace and the automated gift of a proportion of transactions to a charity of one's choosing.
The NFTLAUNCH community believes they will make the world better by donating to life-changing causes. The project also aims to raise awareness about donations for a bright future while supporting the Crypto space.
This project has successfully dwelled into BSCPad. That gives the NFTLAUCH the resources, knowledge, and experience to create successful NFT products, and NFTLaunch will be no different. NFTLaunch has a three-tier mechanism that makes it easy for everyone to participate in a new innovative way of investing in NFTs before they list officially.
Recently NFTlaunch started an incubator program for promising NFT projects. By joining with NFTlaunch, the projects have the entire marketing and legal expertise of NFTlaunch at their disposal.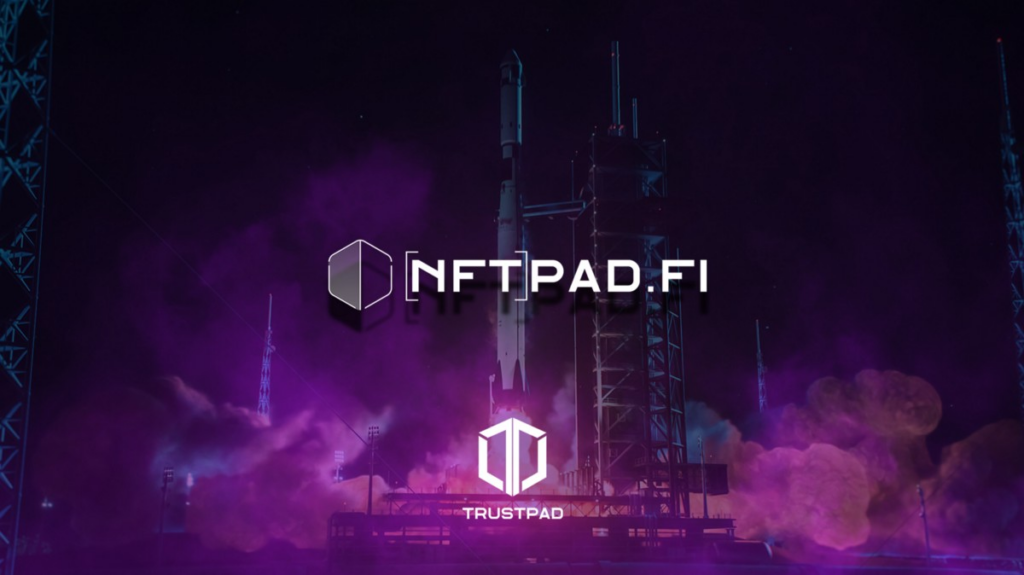 2. NFTPAD – NFT Launchpad for blockchain Games, art, and Defi
NFTPad helps the NFT Industry and Community grow safely and soundly. Users may mint NFTs in minutes, auction them, or create liquidity to exchange them on AMMs like PancakeSwap and Uniswap.
NFTPad allows investors to discover and invest in raw talent creators. Through NFTpad, investors can invest in multi-chain projects, making it one of the best NFTs launchpads 2022. Additionally, the project aims to launch on the Binance Smart Chain to be the OpenSea of BSC.
NFTPad uses a system that determines the amount of allocation a participant is guaranteed for. These stake amounts can vary from 25K NFTPad to 400K NFTPad. The staked amount has a simultaneous multiplier allocated, determining the allocation after the registration is closed.
3 NFTb – Launch Pad For NFTs And Digital Goods.
NFTb aspires to provide an NFT Launchpad platform that allows artists to access DeFi opportunities while delivering the most outstanding user experience. NFTb believes that users are better served by their interests and needs on the platform. Because users from different communities have different choices, experts vet all projects on NFTb's platform, and with NFTb Labs, the platform invests and partners with unique NFT projects.
The vision of NFTb is to create a platform for users where they can trade anytime via DEX. NFTb is developing cross-platform bridges to top blockchain ecosystems to enable deep liquidity access for digital assets. Thus making NFTb one of the best NFT launchpads on our list.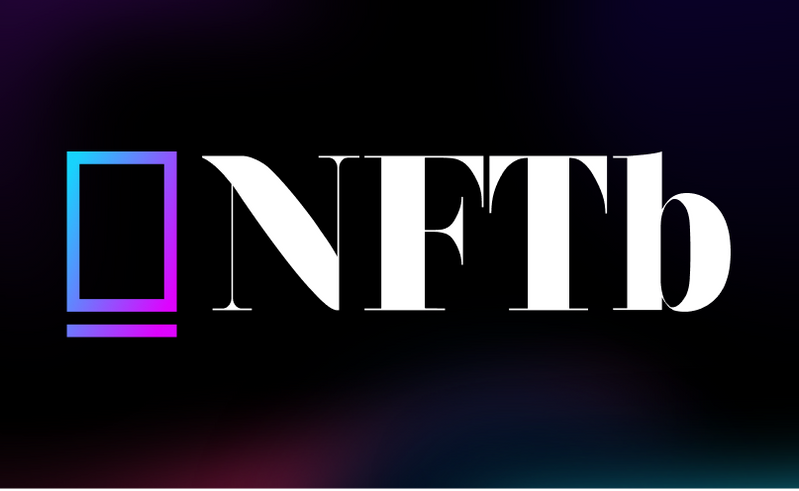 4 NFTSOLPAD: The FIRST Deflationary NFT Launchpad On Solana
NFTSOLPad is a 2021 storm that trades volumes in NFTs and has witnessed tremendous growth in the second quarter of 2021. The upcoming Solana NFT marketplace of NFTSolPad features exclusive NFT art drops. Collectors and investors can discover and invest in emerging raw talents through this.
NFTSolPad strives to have transparent NFT drops for their community. Users will have to perform some basic tasks before getting into the whitelist of an NFT project through NFTSOLPAD. That will ensure that everyone in the community has some primary involvement in the projects.
NFTSolPad community believes in themselves and will have industry-leading security. They'll launch our first-ever in-industry NFT Swap, providing a marketplace for the community to trade NFTs. This unique initiative of NFTSOLPAD has helped it become one of the top NFT launchpads on our list.
The project is also looking for ways of acquiring NFTs before they are posted on NFT marketplace behemoths like Opensea, Raible, and others. That will be possible with the help of NFTSol's two-tier(MEGASOL AND GIGASOL) mechanism. NFTSOL token holders will be assured a space to purchase NFT at each DNA (decentralized NFT access) event.

5 GUARDIANLINK: Launch NFTs Without Writing A Single Line Of Code.
GuardianLink NFT Launchpad platform allows creators, artists, companies, and celebrities all over the globe to launch NFTs without writing a single line of code.
Guradianlink uses a high-end validity methodology that helps guarantee the authenticity of the NFT project. High-end brands and artists can leverage Guardianlink's templates and intelligent contracts to publish, mint, preview, and launch a no-code curated NFTs.
Guardian link also uses a proprietary anti-rip-off technology that uses Artificial intelligence to continuously scout the internet for copycats and duplicate projects that might harm the original creators.
Guardian link with its launchpad has an easy onboarding process where new creators can use the already available templates on its platform. Investors, when using Gardianlink's platform, are not stuck to using a specific wallet, but they can bid or purchase from any wallet of their choosing.
Conclusion
NFTs have been etched in everyone's minds due to their artworks, use cases, and future application potential. That is why it is no wonder that the NFT space is innovating tremendously, and many multinational companies and celebrities are jumping on this wagon. So, if you want to launch your unique NFT project, we suggest you check out the top NFT launchpads.